Cassava roots are widely planted in Africa and Southeast Asia. This kind of tuber crops are easily grown and price is low. With high starch content, cassava tubers are mostly used for starch production. Especially recent years, with great support of government and rapid growth of starch demand, more and more people start to set up a cassava starch processing factory. When it comes to setting up a cassava starch processing factory, it is very important to choose a good manufacturer of cassava starch processing machines.
There are mainly four factors need to be considered: project experience, processing technology, machine quality and after-sales service.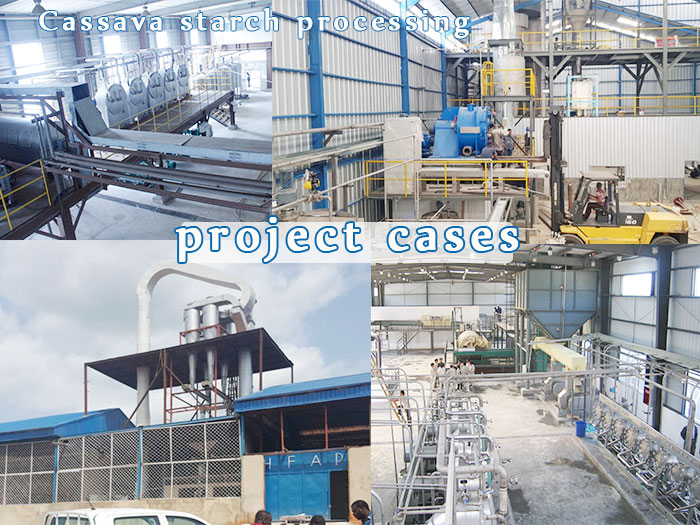 Project cases of cassava starch processing machine
The first factor is project experience.
As a professional supplier of cassava starch processing machines, Henan Jinrui company already did several projects in different countries and regions like Nigeria, Ghana, Sierra Leon, Ivory Coast, Liberia, Zambia, Tanzania, Uganda, DR Congo, Indonesia, Laos, Myanmar, etc. Besides, Engineers of Henan Jinrui company have rich experience in designing, manufacturing, installation and commissioning. We can give you best solution for a cassava starch processing factory based on client's condition.
The second element is processing technology of cassava starch processing machine.
Although the processing technology is very mature around the world, different suppliers still have their own design for the process, which can directly influence starch extraction rate. Henan Jinrui company adopts advanced technology, to ensure that starch extraction rate is not less than 96%. For example, we use rasper machine to instead of normal crusher, which can make cassava starch released as much as possible. Recycling unit is designed in centrifuge sieve, hydrocyclone station etc, to reduce cassava starch lose. If you want to know more about Henan Jinrui company 's cassava starch processing machines, you can leave your message to have further discussion with our project manager. (Tell us your cassava processing capacity per day and other specific information about your needs.)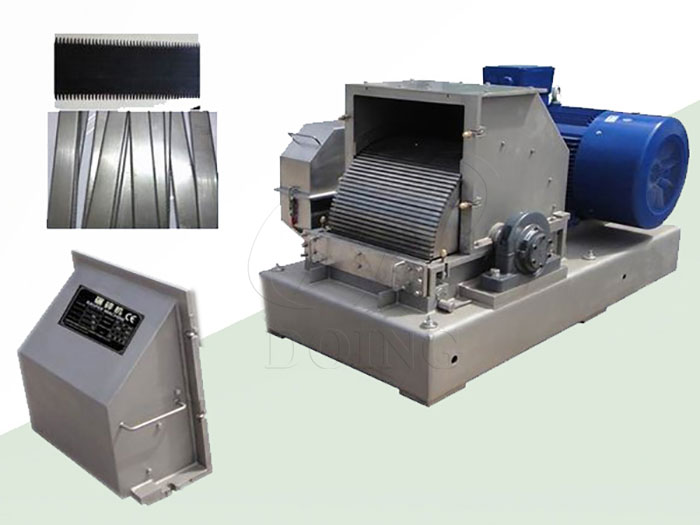 Rasper one single cassava starch processing machine
The third one is equipment quality.
Henan Jinrui company applies high thickness of raw material to ensure long service life of cassava starch processing machines. All parts that may contact with cassava and starch is made of food grade stainless steel 304. Moreover, advanced processing tools like CNC plasma cutting machine, laser cutting machine, bending machine, automatic welding machine etc. are equipped to ensure fabrication quality. What's more, motors and electronics parts are from China famous brand, with good quality and longer service life.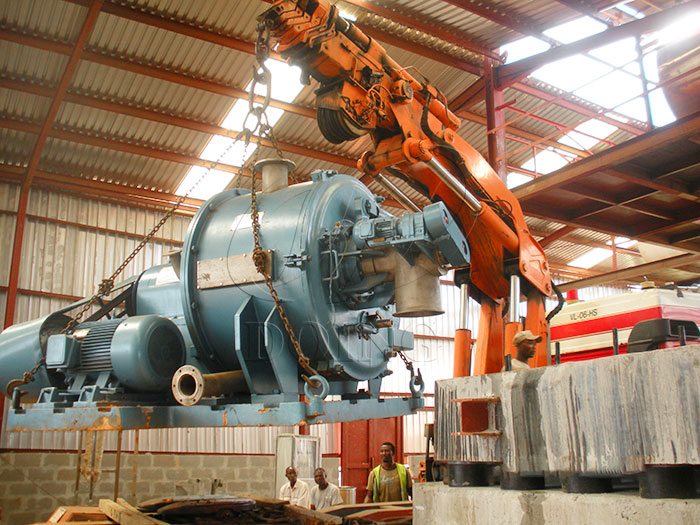 Project installation for clients
The last point you should consider is after-sales service.
Cassava starch processing plant is not small project, therefore, great importance should be attached on post-sales service. Henan Jinrui company can send engineers to clients' factory site, to guide installation works, do commissioning and training local workers. And after all machines are installed, we will provide 1 years warranty for main parts and provide lifelong technical service.
Wanna to set up a cassava starch production factory? Contact us now to get more details!