Henan Jinrui is professional cassava flour processing machine manufacturer who has installed many projects in Tanzania, DR Congo, Zambia, Ghana, Nigeria and Uganda, etc. Most clients are wondering how long it will take to set up a cassava flour processing plant, here we take Nigeria as an example to give out a project time line, hope that it can help you make your plan accordingly.
1.Machine manufacture cycle: about 2-3 months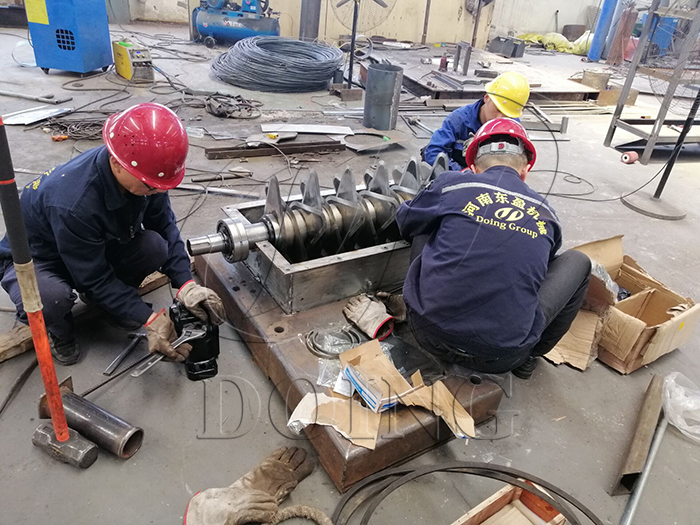 Cassava flour machine is making
Firstly, Henan Jinrui company usually make a project proposal based on clients requirement for production capacity. And final equipment list will be confirmed after detailed discussion with user. After all details are confirmed, customer will sign contract and arrange deposit. Once we received deposit, we will confirm voltage requirement with clients and start manufacturing works. It takes 2-3 months for drawing making and equipment manufacturing, and actual time will depends on our production schedule.
2.Machine delivery cycle and custom clearance: totally about 3 months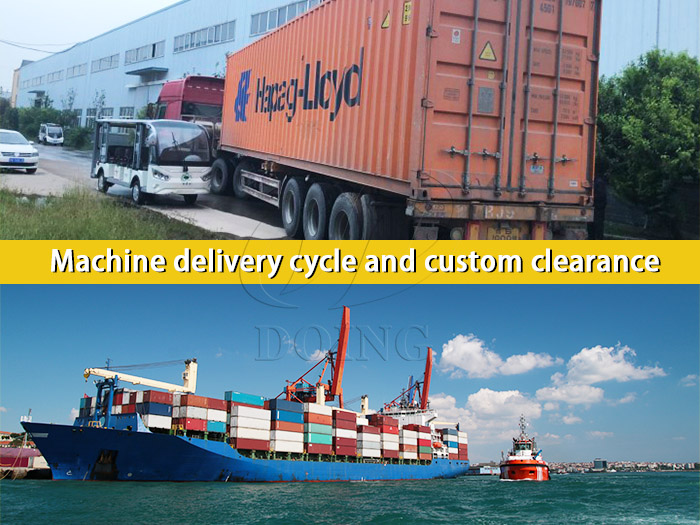 Machine delivery cycle and custom clearance of cassava flour plant
After all the cassava flour processing machines are finished, clients arrange balance payment, and then next is transportation of machines. It takes one week for us to transport machines to port and waiting for shipping. If destination port is Apapa, the shipping period from China to Nigeria is normally 2 months.
And after the cassava flour processing machines arrive Nigeria, clients need to go and do custom clearance and then arrange transportation of machines from port to factory site, which takes about one month.
3.Machine installation cycle: about 3 months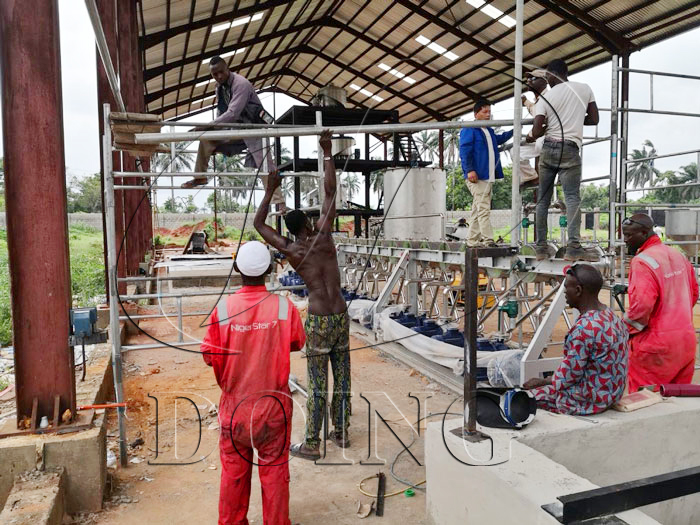 Cassava flour plant is installing
After machines arrive factory site, our company will send engineers to guide installation works, train local workers and do commissioning of the cassava flour production line. How long it will take for installation depends on working efficiency of local workers. With all the personnel and installation tools available, it takes about 3 months for installation and commissioning.
To sum up, it takes about 8-9 months for one to set up a cassava flour processing plant in Nigeria. That means, you need to start making inquiry about machines at least one year before setting up the factory.
Henan Jinrui company can customize you the most suitable cassava flour processing machine at a favorable price, and offer you professional solutions&technical support to guide your cassava flour processing plant installation. Please don't hesitate to contact us now!