Cassava flour dehydrator, as an important piece of equipment in the cassava flour processing industry, is designed to help produce high-quality cassava flour by separating solids from liquids and removing excess water from the slurry.
The working principle of cassava flour dehydrator
After ground by cassava rasper machine, the cassava tubers will be transformed into the slurry, which will be pumped into the cassava flour dehydrator through pipes and be squeezed by the plate frames. The liquid component is forced out through the filter cloths, leaving behind solid cake shape cassavas. That is so-called operating continuously while discharging the finished product intermittently.
The structure of cassava flour dehydrator
Cassava flour dehydrator consists of plates and frames with filtering clothes.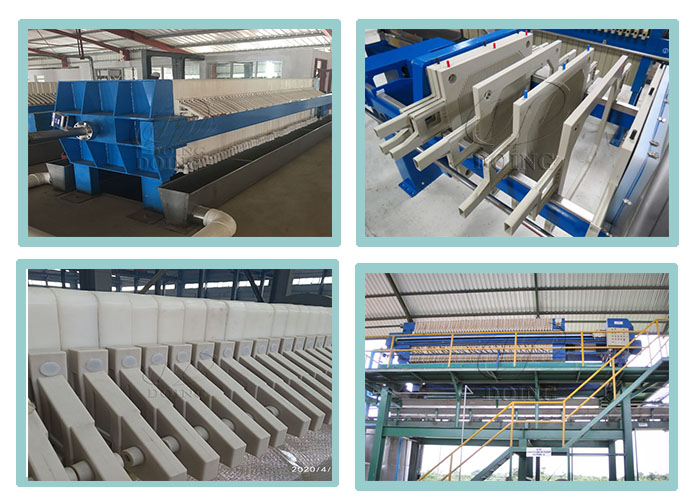 Details of cassava flour dehydrator
The benefits of cassava flour dehydrator
High dehydrating effect
Different from other types of machines, the moisture of final cassava cakes processed by cassava flour dehydrator can be reduced to 40%, greatly ensuring the quality of cassava flour.
Environment-friendly design
Cassava flour dehydrator is environment-friendly because the wastewater obtained from the dehydration process can be recycled for cleaning cassava, which helps to reduce water consumption and minimize waste, finally making the process more sustainable and environmentally friendly.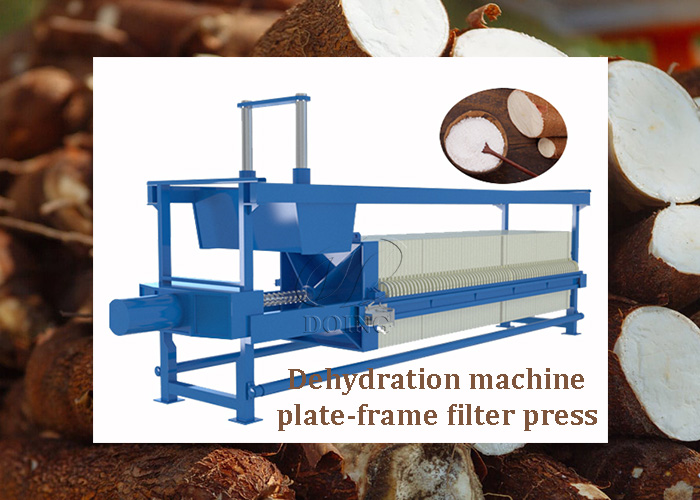 Cassava flour dehydrator
Flexible configuration
Depending on the output of the production line, two or more plate and frame filter presses may be used. These machines can also be configured for automatic or manual unloading, or even be designed as high-pressure diaphragm-type filter presses to meet different customers' needs.
In summary, the cassava flour dehydrator plays a critical role in the production of high-quality cassava flour. If you want to learn more details about the cassava dehydrating machine, please contact us, we also have hydraulic press, vacuum filter for your choice!