Is this your first time to set up cassava processing plant?If yes, you've come to the right place. Because We Doing Company has helped many customers who are the first time to set up cassava processing plant, and accumulates rich experience. The following are details suggestions summed up by our project managers based on their project experience in Nigeria, Tanzania, Liberia, Indonesia and other countries.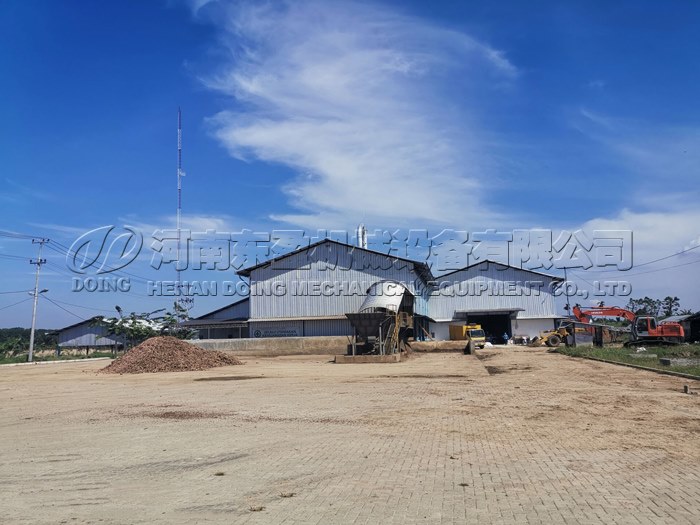 Cassava processing plant
1. Fund supply
To set up cassava processing plant, firstly you need to prepare enough funds. This can be further divided into plant construction fund, equipment purchase fund, pre-operational fund, raw materials purchase fund, workers' wages and so on. The amount of funds required is mainly related to the scale of the cassava processing plant. A large-scale plant requires more land for plant construction, and the equipment price is also more expensive, so it requires more funds, but meanwhile it also brings more benefit economic.
2. Abundant raw materials
To set up cassava processing plant, you need to have sufficient raw material supply. It will be better if you have your own cassava plantation. If not, it is recommended to build the plant near the cassava plantation. In this way, you can buy cassava raw materials around the plant directly and save costs for transportation.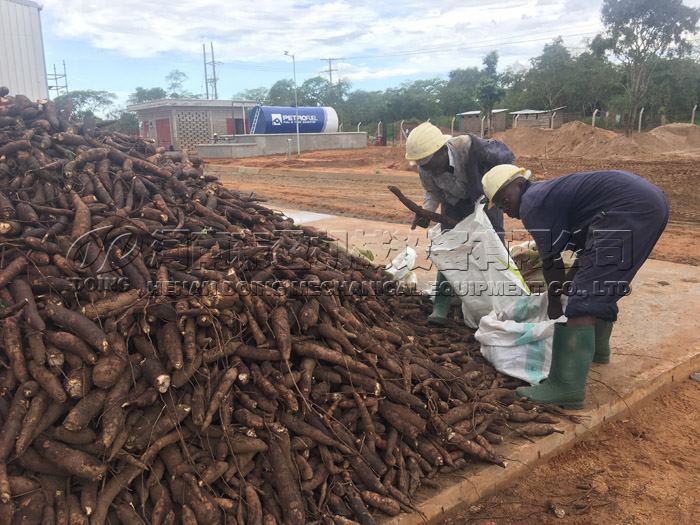 Abundant cassava supply
3. A factory for equipment operation
A cassava processing plant is necessary for customers who want to engage in large-scale cassava processing or for those who want to automate cassava production. The operation of cassava processing equipment needs to be carried out in the factory to extend the service life of the machine and ensure the clean environment of cassava processing.

4. Purchase equipment
For customers who want to set up cassava processing plant, equipment is the most important because it determines the profit of the plant. Before purchasing equipment, we need firstly to figure out what is our final products, garri, cassava starch or cassava flour ? For the price of different cassava processing machine differs. Then it is necessary to find a reliable equipment supplier, who has high efficient cassava processing equipment and reasonable price.
Doing Company is a professional professional manufacturer cassava deep processing machine, who has experienced engineers for cassava processing equipment designing and cassava processing plant projects installation and debugging. Our cassava processing equipment is advanced in technology, cost-effective, good quality and high efficiency. And our engineer can provide best solution for you according to your demand and budgets.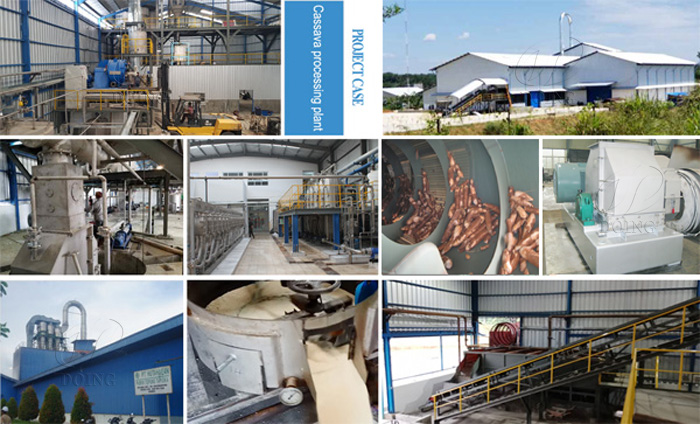 Cassava processing equipment
5. Abundant water source
Cassava processing requires water, no matter for cassava starch, flour or garri processing. Water are mainly need in the process of cassava washing, peeling, grating or starch extraction. Therefore, there must be abundant water sources around the cassava processing plant, preferably soft water or clean water, for it is very important for the quality of cassava products.
6. Power supply
Electricity is also necessary for cassava processing equipment operation and factory runs. For those who want to set up cassava processing plant in African countries where electric supply is not always available, a electric generator is necessary. In summary, ensuring sufficient power supply in the factory is also an important issue.
7. Factory staff
Generally, a automatic cassava processing plant requires a manager, 3-8 workers and other workers like guards. Different plants can be equipped with different numbers of staff according to customer's needs.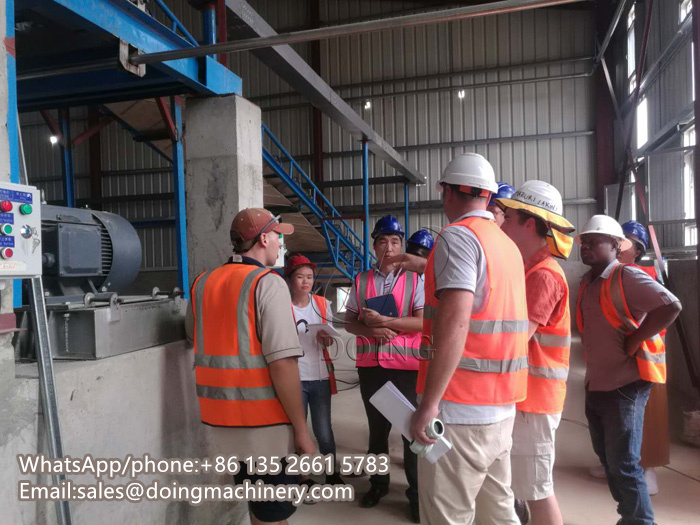 Workers and operators
To set up cassava processing plant, the following should be considered before starting:
(1) Regarding equipment selection, customers need to be forward-looking: it is best to choose cassava processing equipment with good quality, advanced technology, high degree of automation and stable operation, which can reduce the maintenance cost. Meanwhile, it can also avoid the inefficiency of equipment or even obsolete equipment caused by outdated equipment.
(2) Because the shelf life of cassava is only two to three days. Therefore, the purchase of cassava raw materials should follow the applicability principle, that is, the quantity of cassava purchased should be matched with the production scale of the factory, which not only ensure cassava meet the normal production needs, but also avoid waste of raw materials.
(3) The choice of cassava processing technology should follow the principle of economic practicability. It is best to choose a technical solution with reasonable process flow, compact and reasonable process, low investment cost and suitable for your own needs. This will produce ideal product, achieve the project goals, and save investment.
I believe that after read this article, you have a basic understand about how to set up cassava processing plant. If you want to build a cassava processing plant, you can contact Doing Company. We have professional engineers teams, efficient cassava processing equipment, and perfect after-sales service. Our project manager can give you best solution based on your requirements.