Thailand is the third largest producer of cassava in the world, after Nigeria and Brazil. There are about 20 million tons of fresh cassava roots produced in Thailand each year, of which 65% are processed into cassava chips and cassava pallets, and 35% are processed into starch. However, in recent years, as the world market has increased awareness of the widespread use and superiority of cassava starch (the cost of cassava is lower than other industrial raw materials), the demand for cassava starch is increasing. So the cassava starch production in Thailand is also growing rapidly.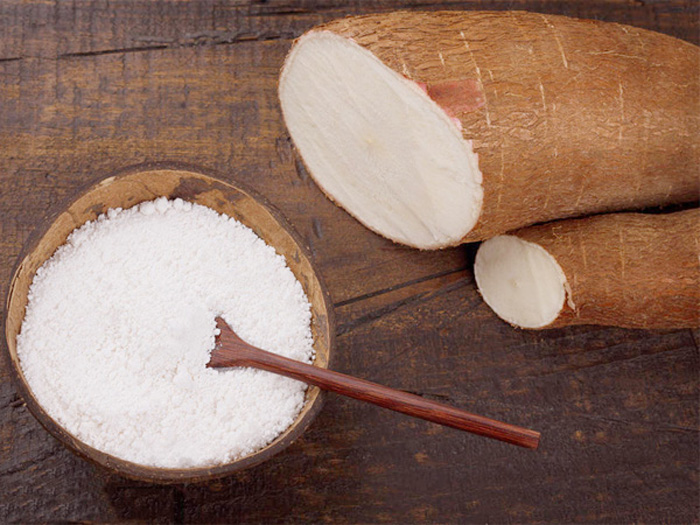 Cassava & cassava starch
The cassava starch production in Thailand is gradually developed from small scale manual processing to large scale mechanical processing. In the early stages of Thai cassava starch production, it mainly involved village-scale processing factories. The process involves cleaning cassava, and grinding fresh cassava roots with simple grater, mixing grated cassava pulp with water, then precipitating and drying. The starch thus produced is of poor quality, low in efficiency and low in yield. In order to increase cassava production and expand exports, mechanized cassava starch production in Thailand has gradually developed. Currently, there are 79 modern cassava starch plants in Thailand that use mechanized production. The production process of the modern mechanical plant is: raw material stacking - loading - conveying - peeling - washing - cutting - crushing - slag separation - fiber separation - desanding - concentration & refining - dehydration - drying - finished starch packaging. The mechanical processing method adopts peeler centrifuge and flash dryer for starch processing, and the whole treatment time (from new cassava to dry starch) is estimated to be less than 30 minutes. The modern automatic cassava starch processing machine has enabled the rapid development of the Thai cassava starch industry.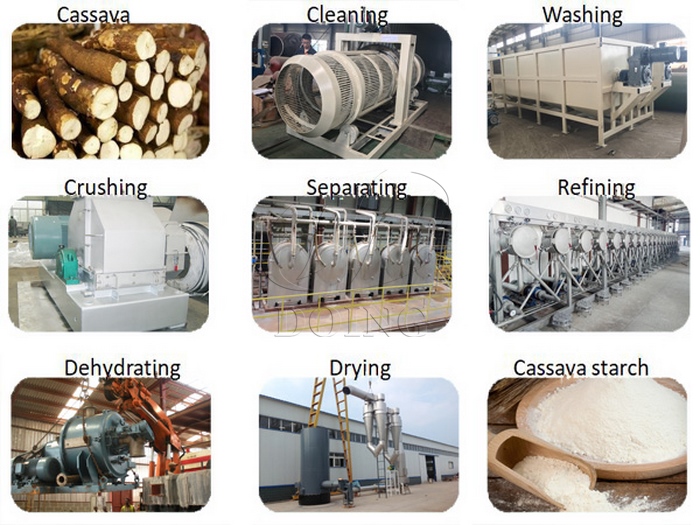 Cassava starch production line
The rapid development of cassava starch production in Thailand has made it increasingly important in Thailand's national income. The annual production of Thai starch is 1.5-200 million tons, which can not only meet domestic demand, such as used for making sodium glutamate, starch sugar, food additives, feed additives, ceilings, various glues, textiles, paper, or be used in chemical industry and so on. In addition, cassava starch is also added to bread and biscuits in the food industry. Cassava starch is also widely exported to Asian and European countries, its main exporting countries include: Japan, Malaysia, China, Philippines, Singapore, Indonesia, the United States, the European Community and more than 50 countries and regions. In addition, due to the growth of the global industrial sector and the starch market, it is expected that the export volume of cassava starch will increase in the future.
Thailand is not only rich in cassava, but also the cassava starch processing technology is continuously improved. The quality of cassava starch produced is high and the output is high. It is the world's largest exporter of cassava products and leads the development of world cassava production technology. As the world's leading producer and largest exporter of cassava processing products, cassava starch production in Thailand not only creates a lot of economic value for Thailand, but also plays an important role in the world supply chain.