Now cassava processing business is getting more and more popular, and cassava chips, as one of popular products, also enjoys a large sales market. Because cassava chips can be used as animal feed and wine, and the requirements for the final cassava chip products are not high, and the investment is small and the profit is fast, so it has attracted many people to invest. At this point, you may have these questions, how many kinds of cassava chip machine and what is the price of cassava chip machine? Today, we have sorted out hot sale cassava chip machine on the market for your convenience.
1. 1t/h small capacity cassava chip machine
This cassava chip machine is suitable for small farmers who use it on their own land. It can process 1 ton of cassava per hour. The machine is small in size and easy to operate. This machine sells for $1000, a very low price. You can buy it from a local market, which will save you a fortune on shipping.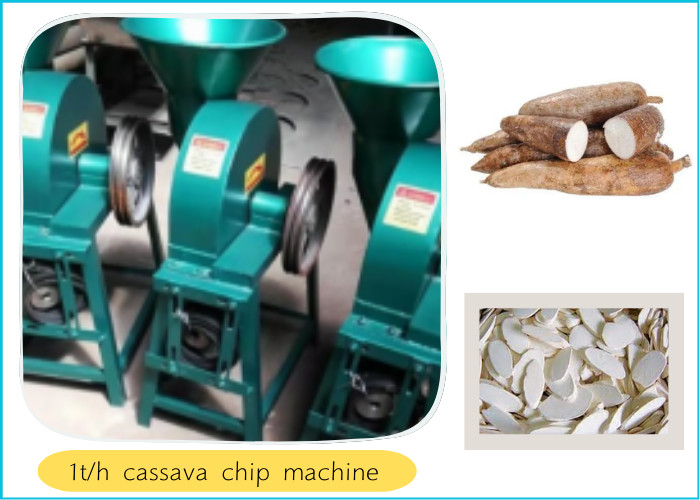 Home-use cassava chip machine

2. 5t/h capacity cassava chip machine
This large cassava chip machine has a large output and can process about 5-7 tons of cassava per hour. The processed cassava chips have a uniform thickness of about 8 mm. Its advantage is high production efficiency, which meets the production needs of most people. A cassava chip machine sells for $5,000. You can buy this kind of cassava chip machine from Henan Jinrui Company at ex-factory price, and we will provide you with one-year warranty and maintenance service.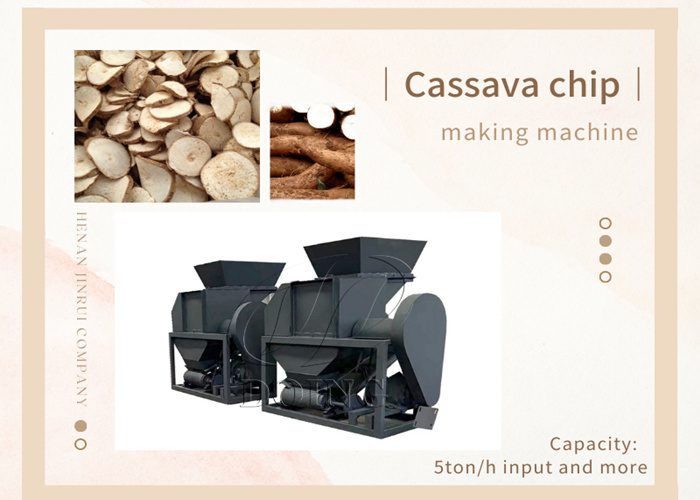 Big cassava chip machine

3. Complete cassava chip production line
This type of cassava chip production line is suitable for large capacity processing, such as 15-20 tons of cassava input per hour. All the processing process can be completed automatically. In this type we usually configure the cassaav chip processing machines including: feeding hopper, belt conveyor, dry sieve, cassava chip machine. And the price is different according to different capacity. If you don't want to spend too much on labor, this cassava chip production line is suitable for you. Also, it can shorten your production cycle, resulting in faster profits.
That's three choices for you to buy cassava chip machine. Select a good cassava chip machine, you should not only look at the price, but also pay attention to the quality. 【Recommended reading: What do you need to know in advance before processing tapioca chips?】Henan Jinrui Company eneaged in cassava machine production and sales for many years, we have strong manufacturing ability and honest service philosophy. Now, if you have cassava chip processing idea, welcome to contact Henan Jinrui to help you start your project. Look forward to your consultation.