The selection of cassava starch processing site affects the processing efficiency and economic benefit of cassava starch processing. To choose a suitable cassava starch processing plant site, the following factors should be considered: convenient transportation, sufficient supply of water and electricity resources, great site environment, appropriate site area.
1.Convenient transportation
Cassava has a certain freshness period and had better to be processed in time, otherwise the starch output will be reduced. This requires the cassava starch processing plant to be close to the cassava plantation or the cassava supply place, and the transportation conditions is convenient, which is beneficial to the processing and transportation of fresh cassava.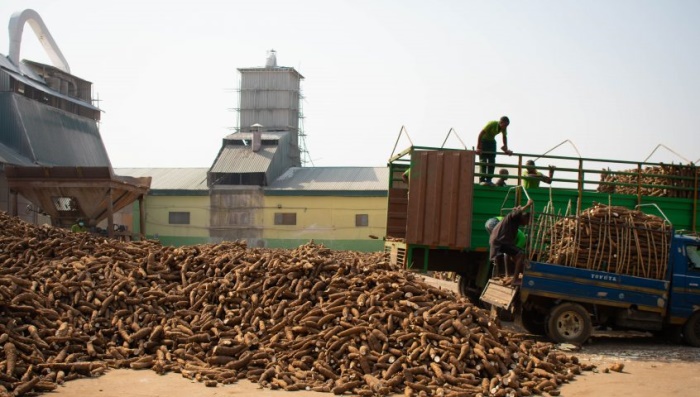 Cassava is the raw material of starch processing plant
2.Sufficient supply of water and electricity resources
The selected plant site must have certain power supply conditions to meet production needs. The power supply department shall guarantee the power supply distance and capacity. In addition, there should be sufficient water sources near the selected plant site, and the water quality should be good, so as to wash the cassava and wash the cassava starch.
3.Great site environment
The selected plant site must have reliable geological conditions and a good sanitary environment, free of harmful gases, radioactive sources, dust and other diffuse pollution sources.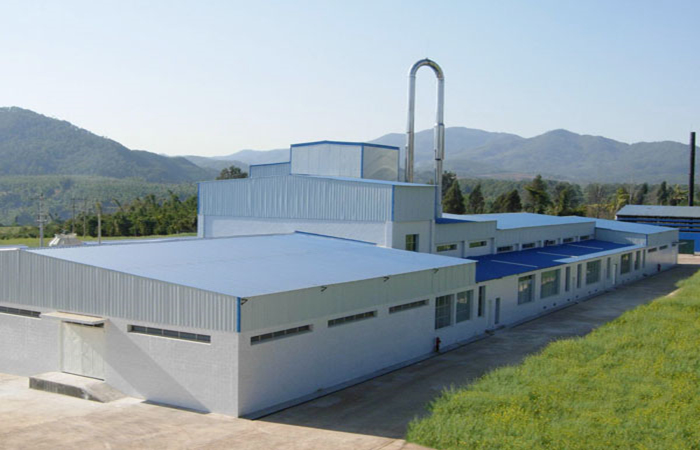 Cassava starch processing plant
4.Appropriate site area
The plant site area should be able to meet cassava starch processing requirements , and there should be room for development and a suitable site. The site area can be calculated based on the cassava starch processing scale, and cassava starch processing equipment and some basic functions can be placed.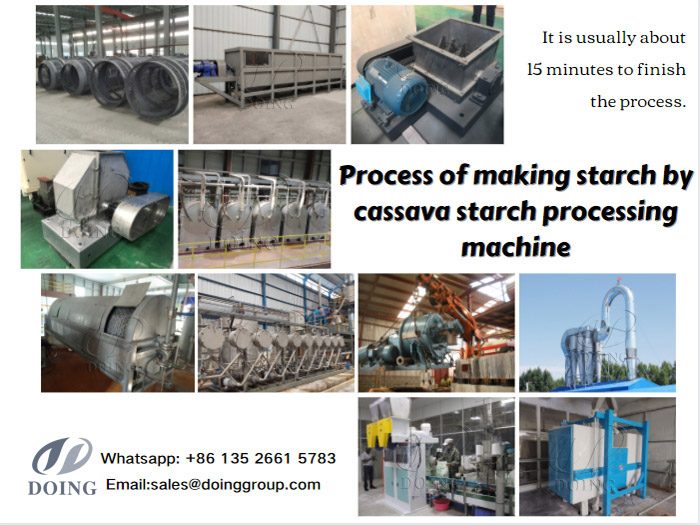 Cassava starch processing machine
Henan Jinrui Company has successfully installed cassva starch processing projects for clients in more than 30 countries and regions all over the world. Our professional engineer team can not only customize cassava starch processing equipment with small footprint and high starch extraction rate, but also provide the plant design based on user needs. Welcome to contact us to get more information if interested!