At the end of October 2021, the professional engineer team of Henan Jinrui Company helped Guizhou customers install 20TPD(output) sweet potato starch processing plant. Now the customer has successfully put into production of sweet potato starch!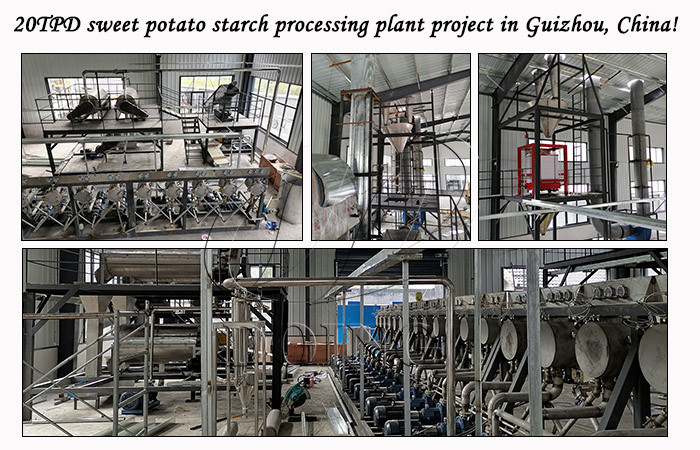 20TPD sweet potato starch processing plant in Guizhou
【Preliminary communication】
The project is a cooperation project between Jinrui and the Guizhou government. It is developed on the basis of adequate market research and feasibility evaluation, and aims to increase the profits brought by the deep processing of sweet potatoes and promote the development of the local economy. The story of this cooperation starts in October 2020.
The customer attached great importance to the machine quality and the company's R&D and manufacturing capabilities. He compared many sweet potato starch processing machine manufacturers. Henan Jinrui Company is the first choice of customers after detailed comparison and field inspection.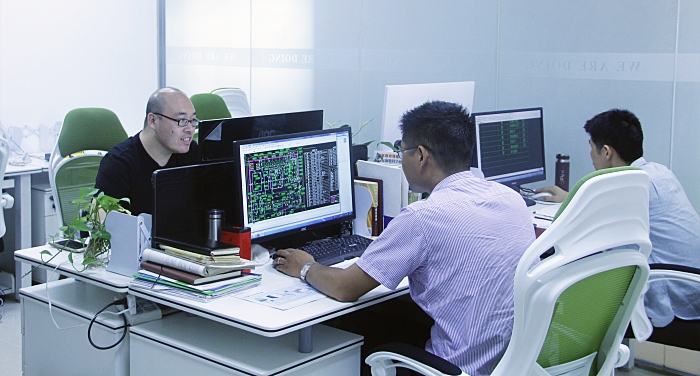 Engineer team of Henan Jinrui company is designing machine for customer
Our dedicated project manager is conscientious and responsible. He not only showed customers a full set of sweet potato starch processing machine prototypes in our independent factory and successful instillation cases of our sweet potato starch project, but also appointed professional engineers to go to Guizhou to help customers conduct field surveys and design the factory plan, equipment layout diagram, etc.
Customers fully affirmed our strong manufacturing capabilities and professional technical services. The technical personnel of the two parties discussed in details and finalized the configuration plan of the 20TPD output sweet potato starch processing machine, and finally signed a contract.
【Machine manufacturing and delivery】
After accepting the order, all departments of the company attached great importance to it and issued the manufacturing notice to our factory. After two months, our manufacturing team completed the manufacturing task of 20TPD sweet potato starch processing machine for Guizhou customers with high quality and quantity. Before delivery, Jinrui's quality inspection team carefully checked machine's various functions to ensure stable operation of sweet potato starch processing machine.
On March 5, 2021, Jinrui's delivery team carefully checked the machine list and shipped all of them to the customer's factory.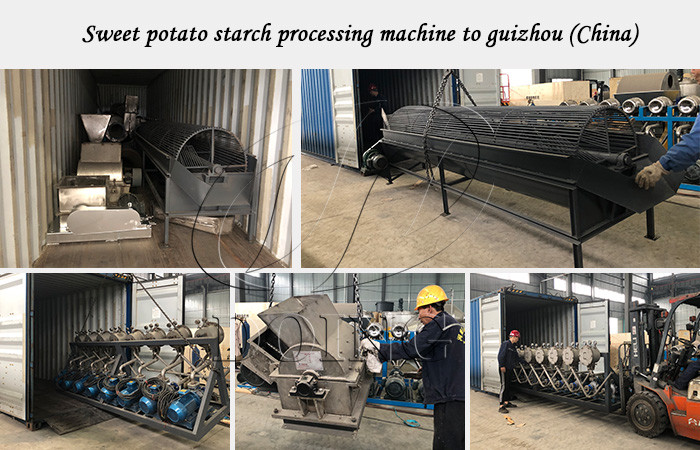 Sweet potato starch processing machine to Guizhou china
【Machine installation and debugging】
In July 2021, Jinrui dispatched professional engineers to install and commission the sweet potato starch processing machine at the request of the customer, and successfully achieved the goal of a successful drive test. At the same time, our engineers provide systematic training to the machine operator to ensure the standardized operation and avoid potential safety hazards due to incorrect operation. From then on, Henan Jinrui will pay regular return visits to customers to learn about customer's experience of using machine through satisfaction surveys and other methods, and to check whether the equipment has hidden dangers, so as to optimize the machine performance and put forward reasonable suggestions for improvement and upgrades.
The 20TPD sweet potato starch processing machine ordered by the Guizhou customer has the advantages of high automation, high starch extraction rate, energy saving and labor saving. If you also want to develop your own sweet potato starch processing plant for more profits, welcome to contact us to get the machine customized service!